Regular price
$499.99
Sale price
$349.99
Unit price
per
Sale
Sold out
Specs:

Dimensions: 460mm X 148mm X 26.5mm
Voltage: 50.4V(12s)
Capacity: 12,000mAh
Power: 532.8 Wh
Cont. Current: 80A
What's Included:
12s3p Samsung 40T Battery
12s 3A Charger
BMS bypassed discharge
Charger Port
XT-90 Anti-Spark Connector
Share
View full details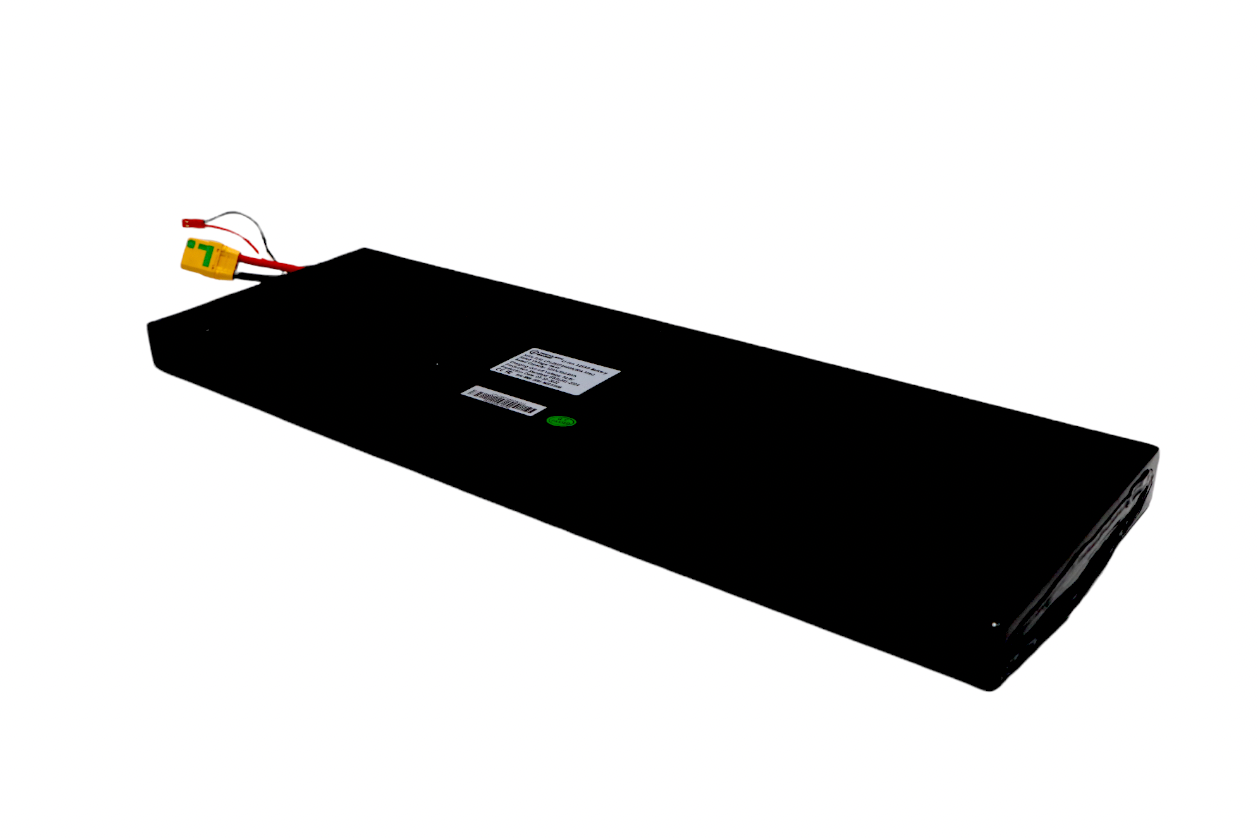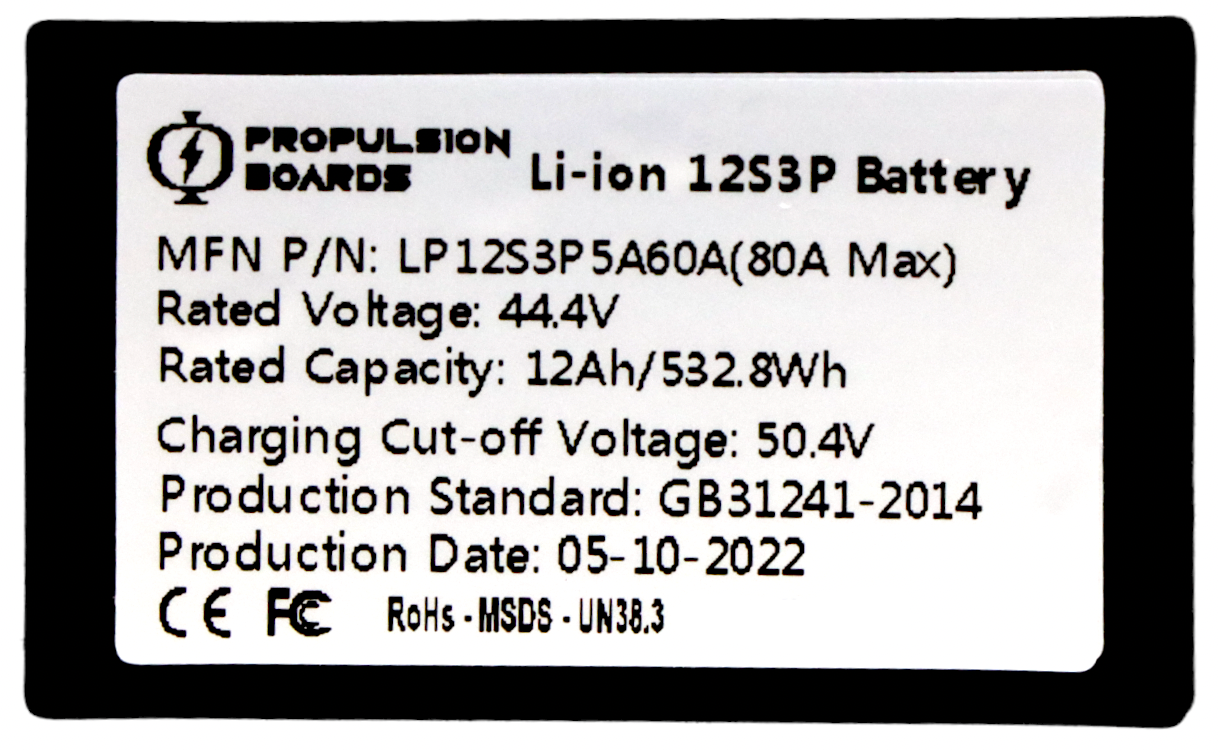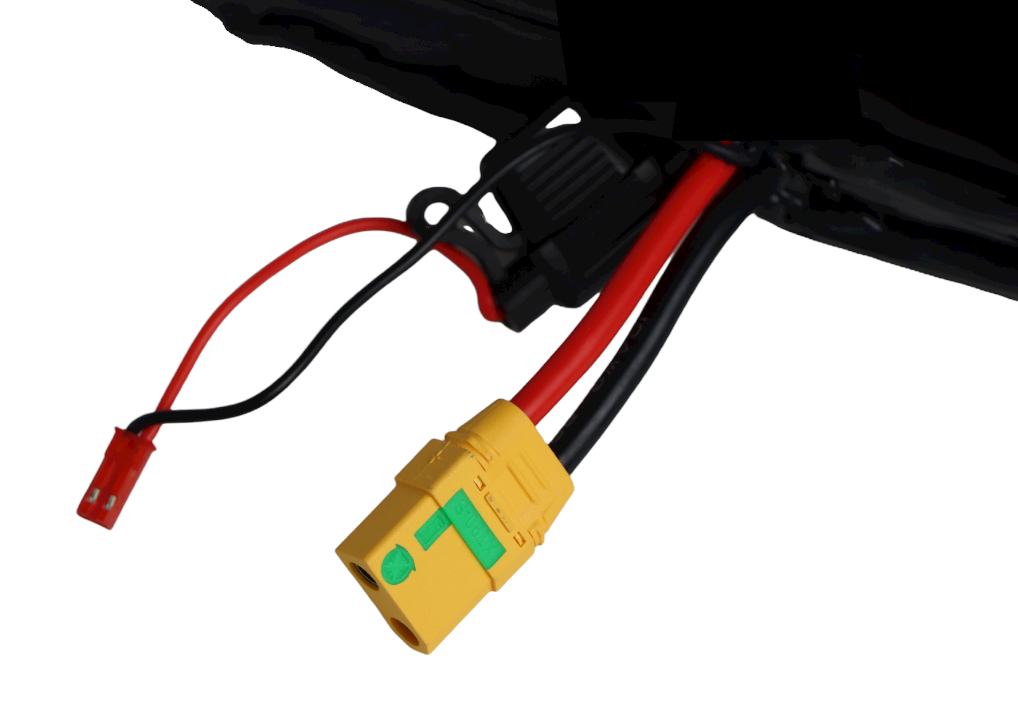 Graphene lithum battery factory from Appear INC
This is Luna again,are you still in battery business.
I left UPP.and join in USA,Appear Inc,we are graphene lithium battery factory.
We can replace your normal battery with our unique cells,faster charge in 90 minutes,safer with better conductivity,and longer life span.
Do you want us to send you more details?
Best regards
Repaired my board
My board had some electrical issues and I shipped it back to propulsion for a fix. Thanks!
To be determined
Well I have a story when it comes to this. I purchased This battery July 2020 for my diy build and they sent me a battery pack that was made from chai Battery Systems. Before even put in 24 hours of use on the battery it had stopped charging to 100% Earnd when I would ride my board and the battery drained it was completely dead at 30% capacity still remaining. Long story short around a year later I was fed up with the lack of range and performance I was getting earnd I decided to order another one which would be the proportion pack itself And even though it didn't come with a charger I'm glad I did because literally that week is when the battery pack from chi battery systems went up in flames while I was riding on it. I wish it would've been in my mind to take some pictures, my main concern was getting my focbox out of the burning and closure. I don't know what how many stars to write it up because I am in the process of building a new deck and new enclosure pretty much a whole new board due to the damage that the last pack caused. I couldn't believe it actually caught on fire under me. Don't get me wrong I like proportion boards but This whole ordeal has been so frustrating and If this new battery gives me any issues that I am just done with my DIY build. I feel like chi battery systems needs to be aware of this but I've got the battery through here so I don't believe, certified customer to chi. With Everything I've said on here all the curveballs I've had with that battery this review would be longer than a Christmas list. I sure hope this new pack gives me different results. Yet I still need a charger as I don't know if the charger to the previous one could have been the issue. As of now though I'm still in the process of building a new board so I'm in no rush for it.
WHAT A DIFF A 12S MAKES
A BOUGHT THE DRIVE TRAIN AND THE DECK. I ALREADY HAD A FOC BOX AND A NEW 10S BATTERY FROM MEEPO. IT DIDNT WORK OUT VERY WELL. THE BOARD WOULD LOSE POWER AFTER 10 MIN. FINALLY MADE THE DECISION TO BUY THE 12S3P AND ENCLOSURE. COULDNT GET IT RUNNING OFF OF THE PC FREE DOWN LOAD. WASTE OF TIME THAT HURTS MORE THAN ME NOT BEING ABLE TO RIDE THIS BEAST!!!!
FINALLY GOT IT PROGRAMMED OFF THE UNITY APP ON MY PHONE. 2A.M. HAD TO RIDE NOT 100% ON THE DISTANCE YET. THE INPUTS MUST BE GOOD. FAST FAST OF THE LINE AND ILL NEED A MINUTE TILL IM COMF RIDING DOUBLE KING PIN TRUCKS. I WAS MOVING! HAD TO GET OFF THE THROTTLE. I LOOKED AT THE REMOTE AND IT SAID 10MPH. I DONT KNOW ABOUT THAT! IF MY BOARD GOES 35MPH AND I GET 25 MILES ON HIGH, ILL COME BACK AND GIVE IT ITS DUE FIFTH STAR.
RANSOM3 J