Regular price
$1,999.99
Sale price
$1,699.99
Unit price
per
Sale
Sold out
*Use the arrows next to the pictures to see all the different angles*

LAST CHANCE FOR DEMON 2.0's!
The Demon 2.0 is finally here! We have upgraded to new and improved parts for a better ride experience! 
Specs:
- Top Speed:
Street wheels: 38 mph
All Terrain wheels: 32 mph
- Range:
Street option: Up to 30 miles (Most riders report around 26 miles)
All Terrain option: Up to 18 miles
ALL BOARDS ARE BUILT TO ORDER - EXPECT 3 DAYS
The Demon 2.0 is a DIY electric skateboard-esque product. These boards are effectively assembled DIY boards. Although they come out of the box ready to ride, it is always a good idea to have the proper equipment to tighten loose bolts etc.
Current Lead Time: 3 Days (As of 7/11/23)
Although our boards can reach speeds up to 38 MPH we HIGHLY advise riding below 35 MPH. The speed is there if needed, but is not recommended due to the risk it can pose. Ride Safely!
What's Included?
1 X set of 110mm TB Wheels
1 X Bamboo Deck
1 X Pair of double kingpin trucks
1 X 12s3p 40T Battery
1 X Stormcore 60D Plus Plus
1 X VX2 Pro Remote
1 X Enclosure
2 X 6374 190KV Motor
2 X Motor Mounts for double kingpin trucks
2 X Belt Covers
2 X 40T Wheel Pulley
2 X 15T Motor Pulley
2 X 295mm 5M 15mm belt
1 X 12s 3A Charger
Other Items:
Truck hardware
Motor Mount Hardware
Enclosure threaded lock nuts and bolts
Share
View full details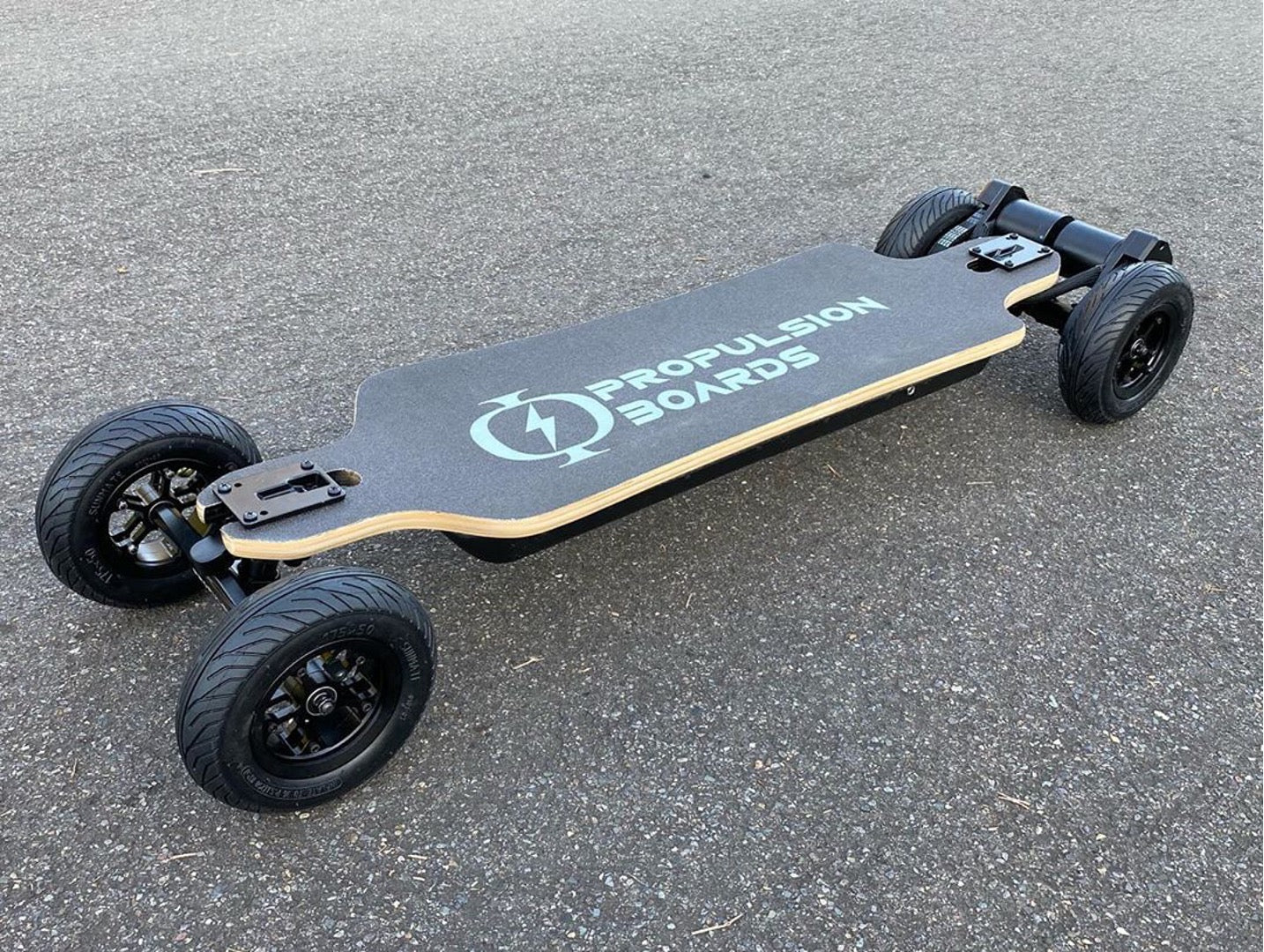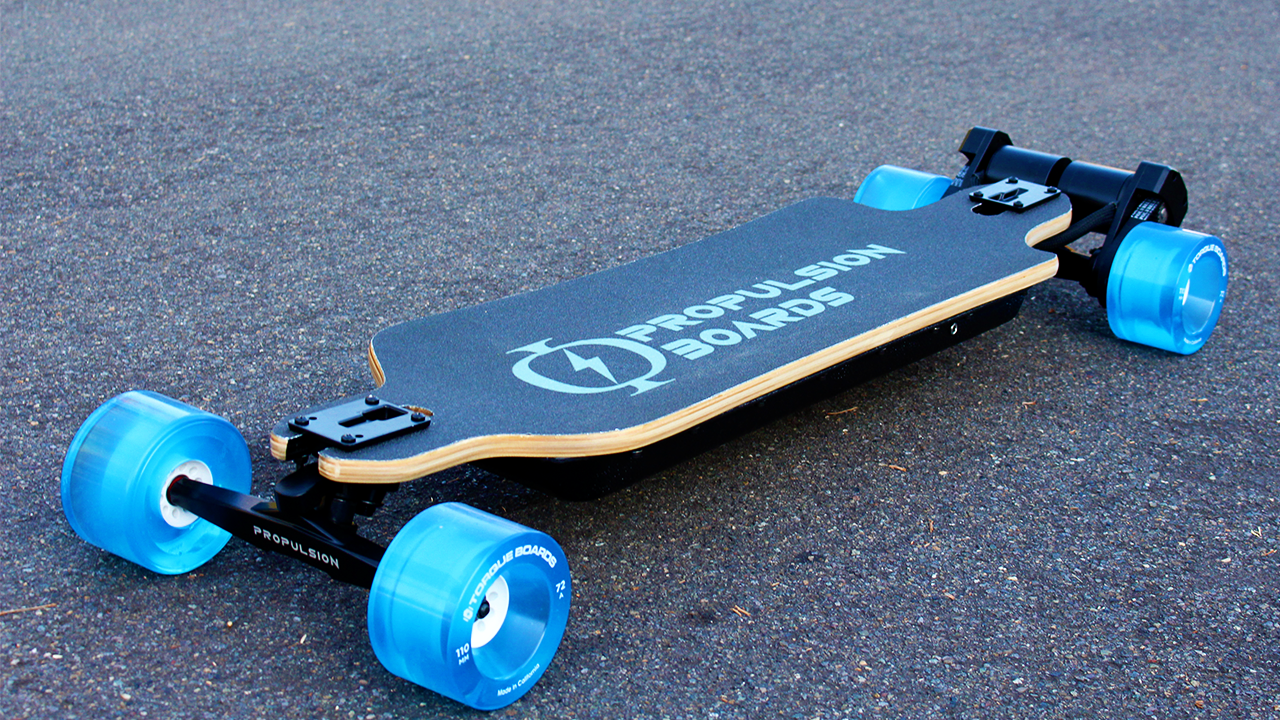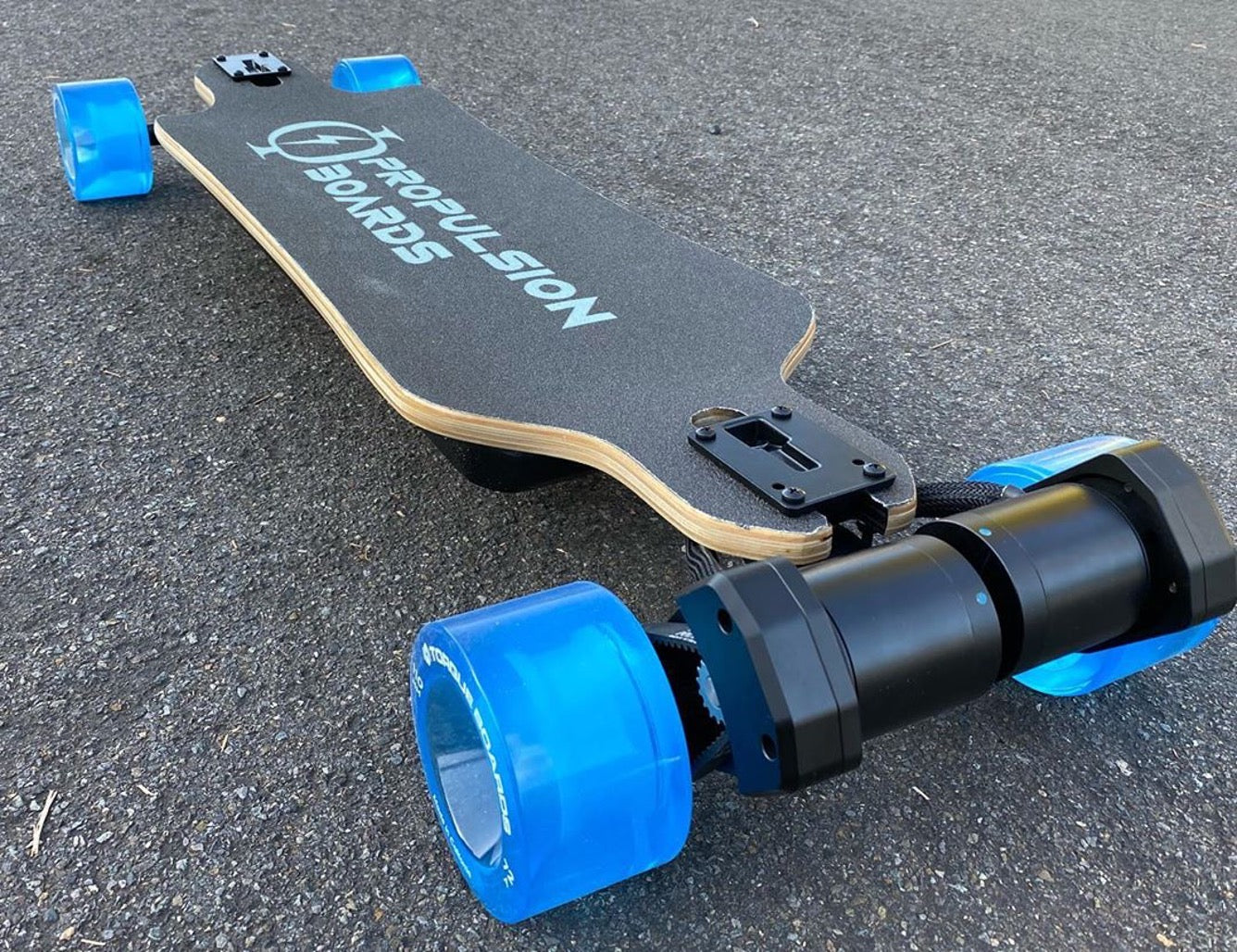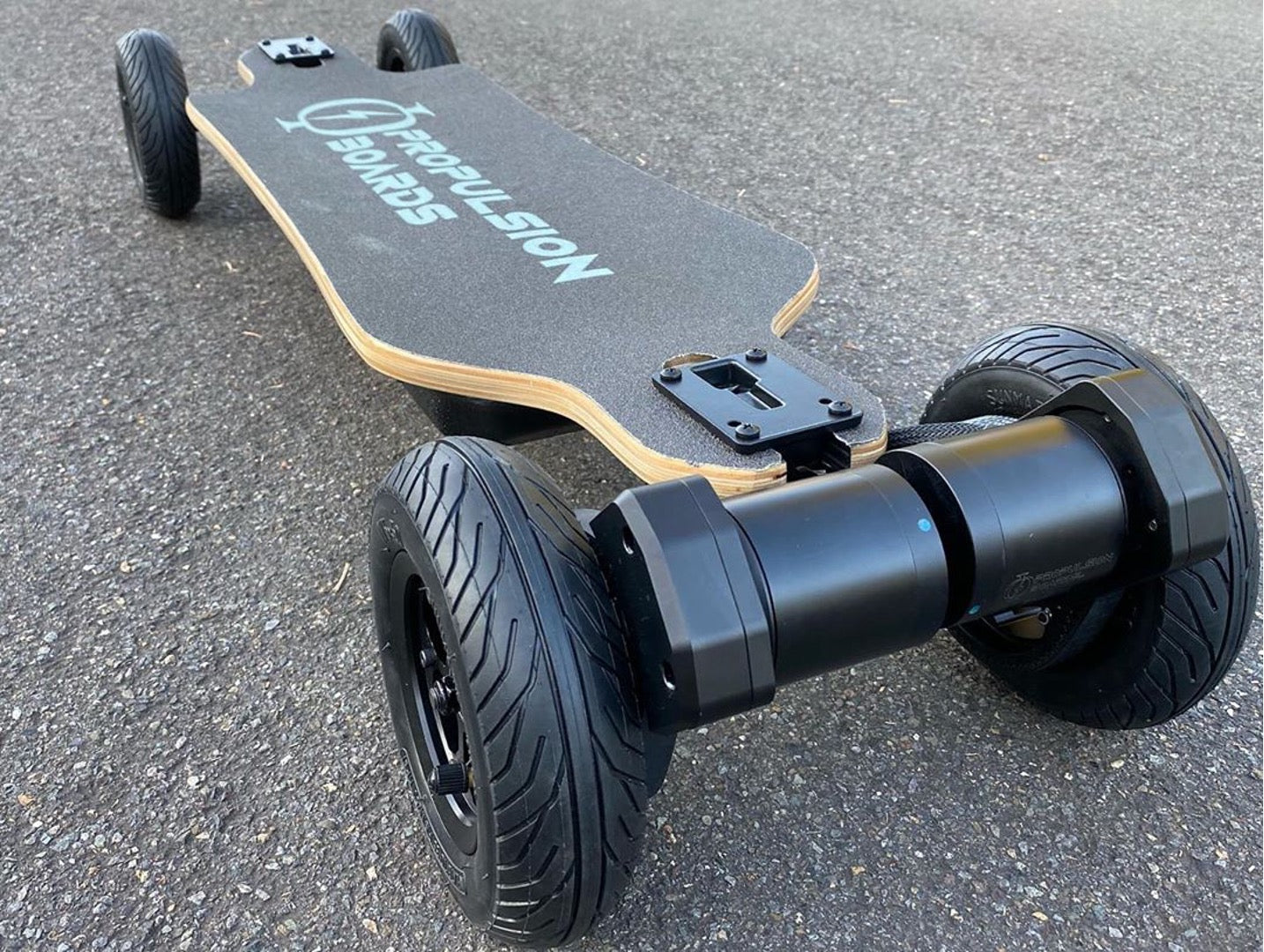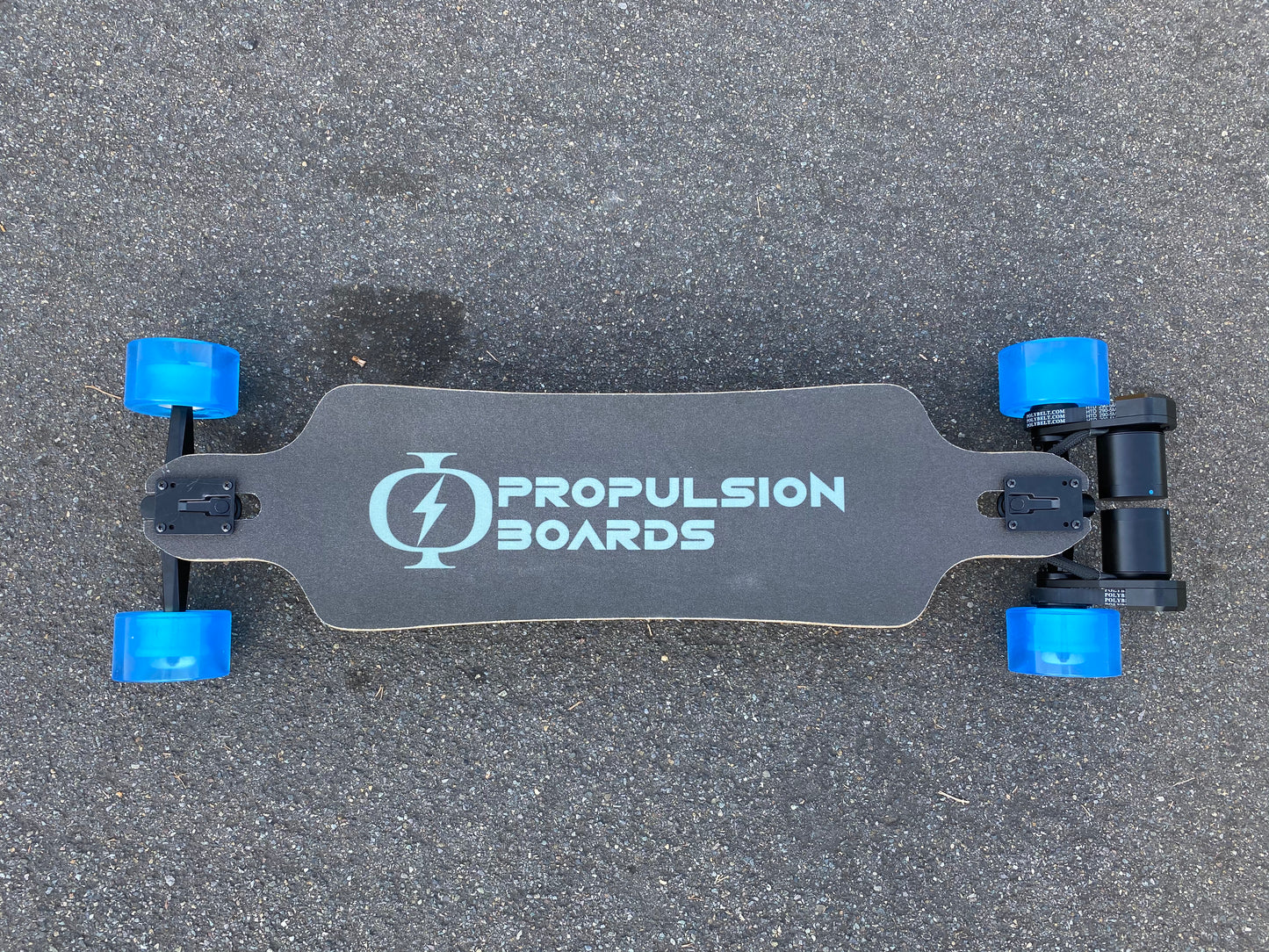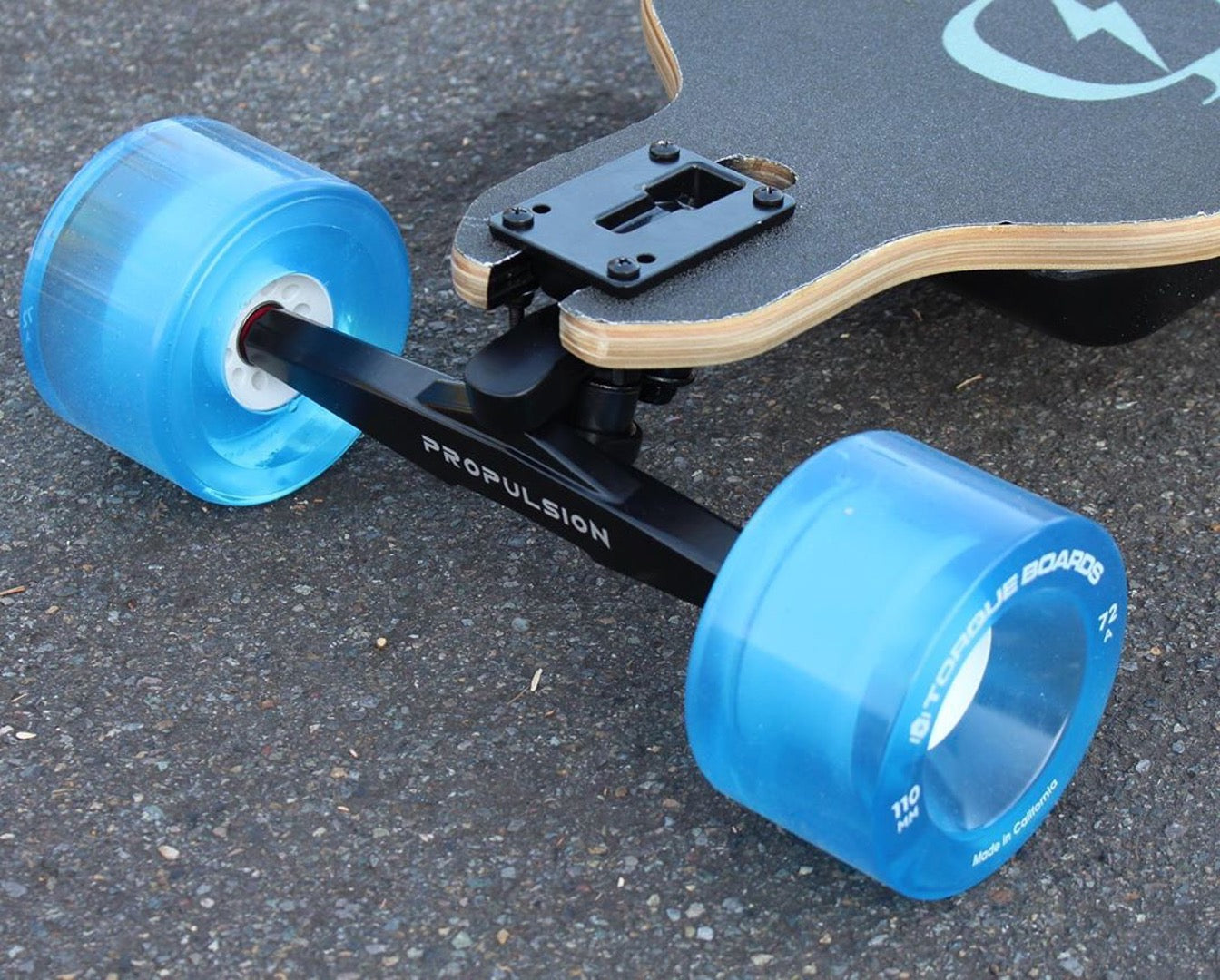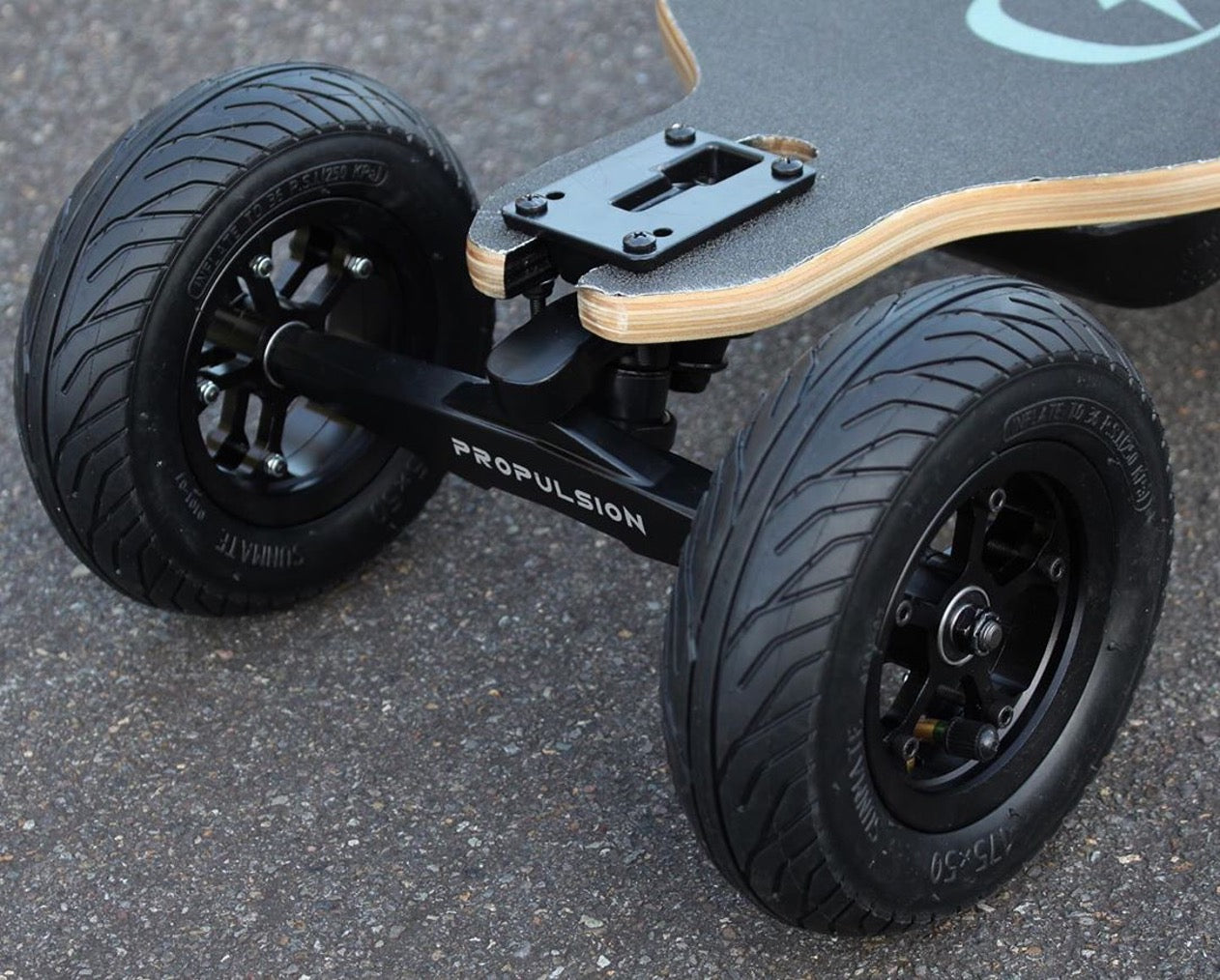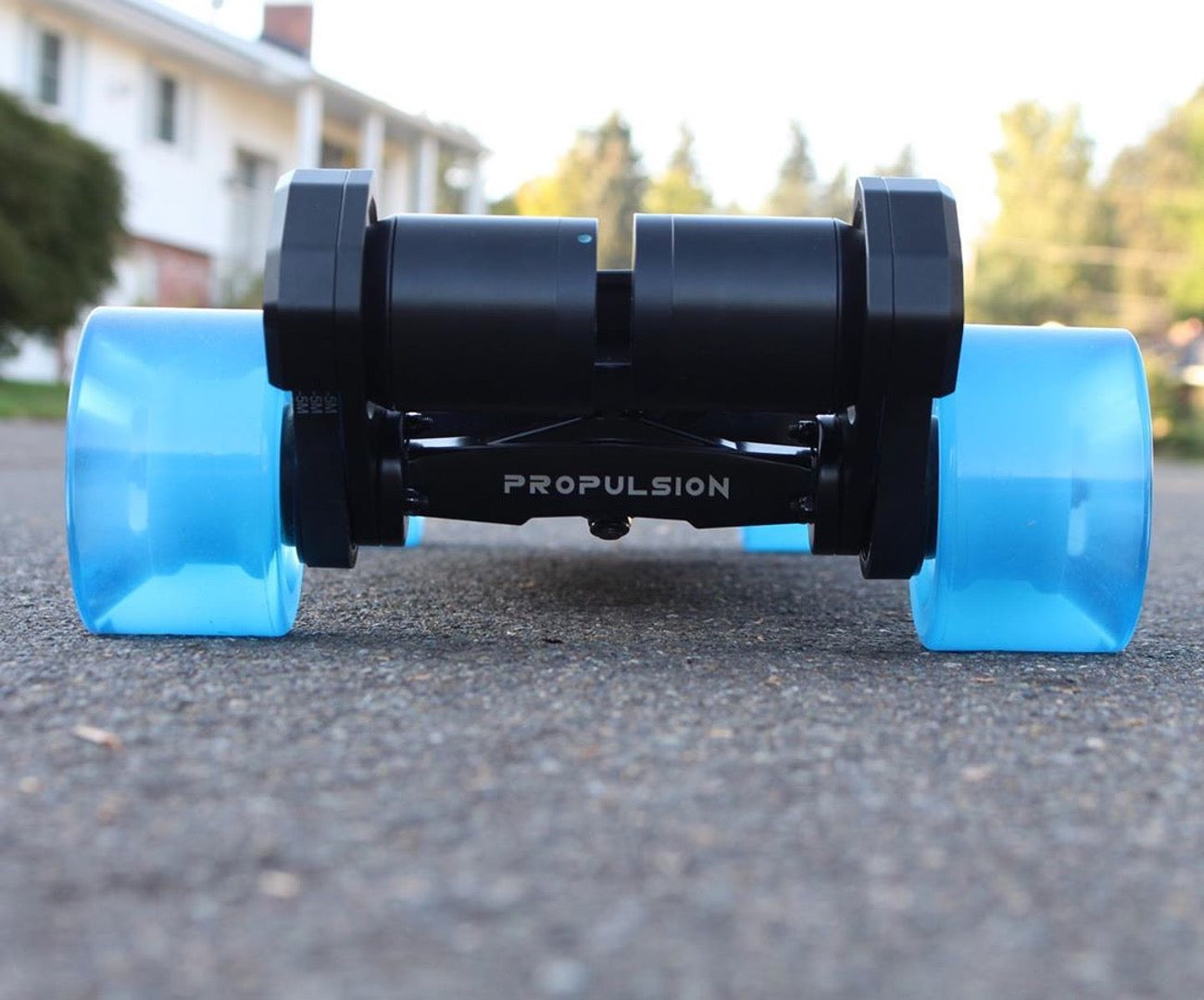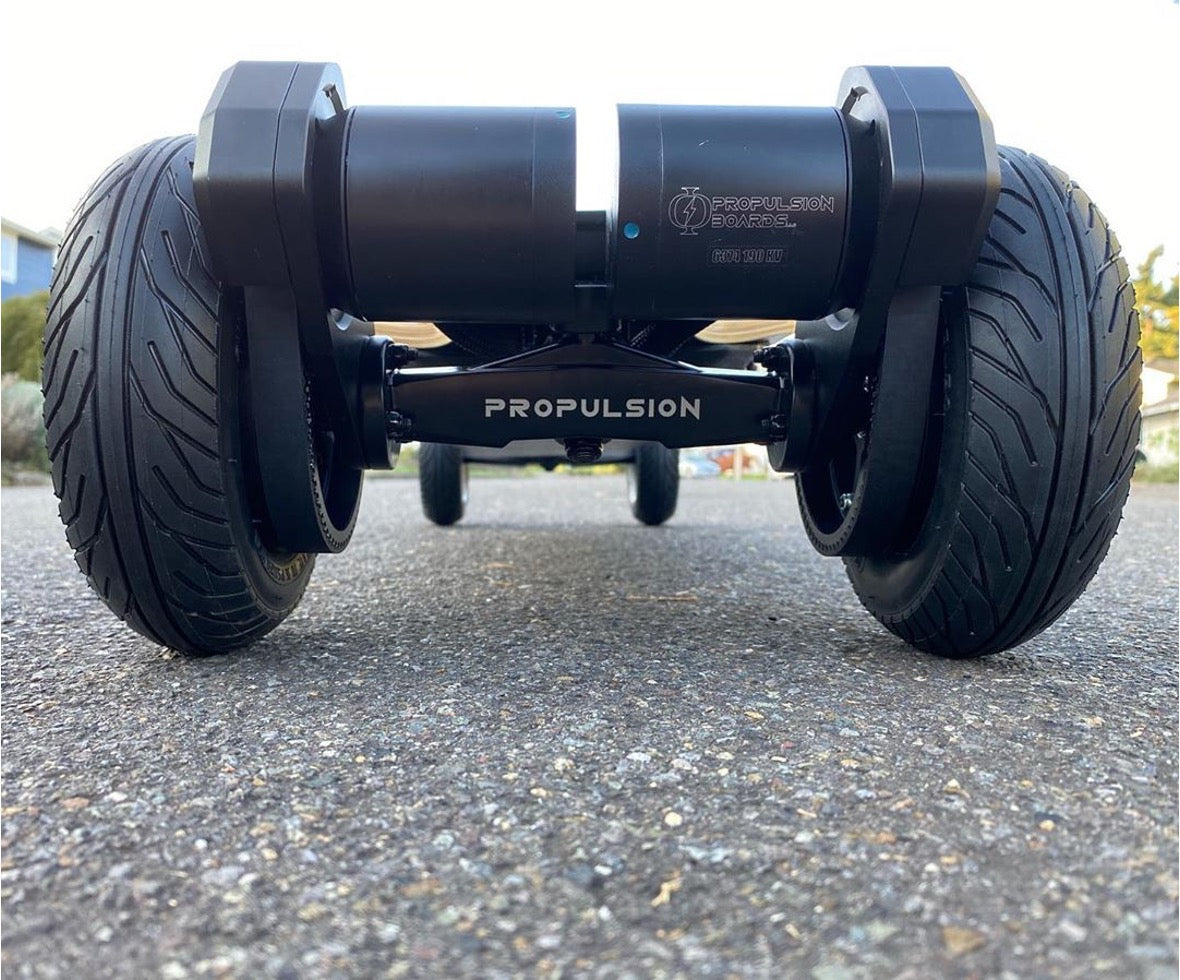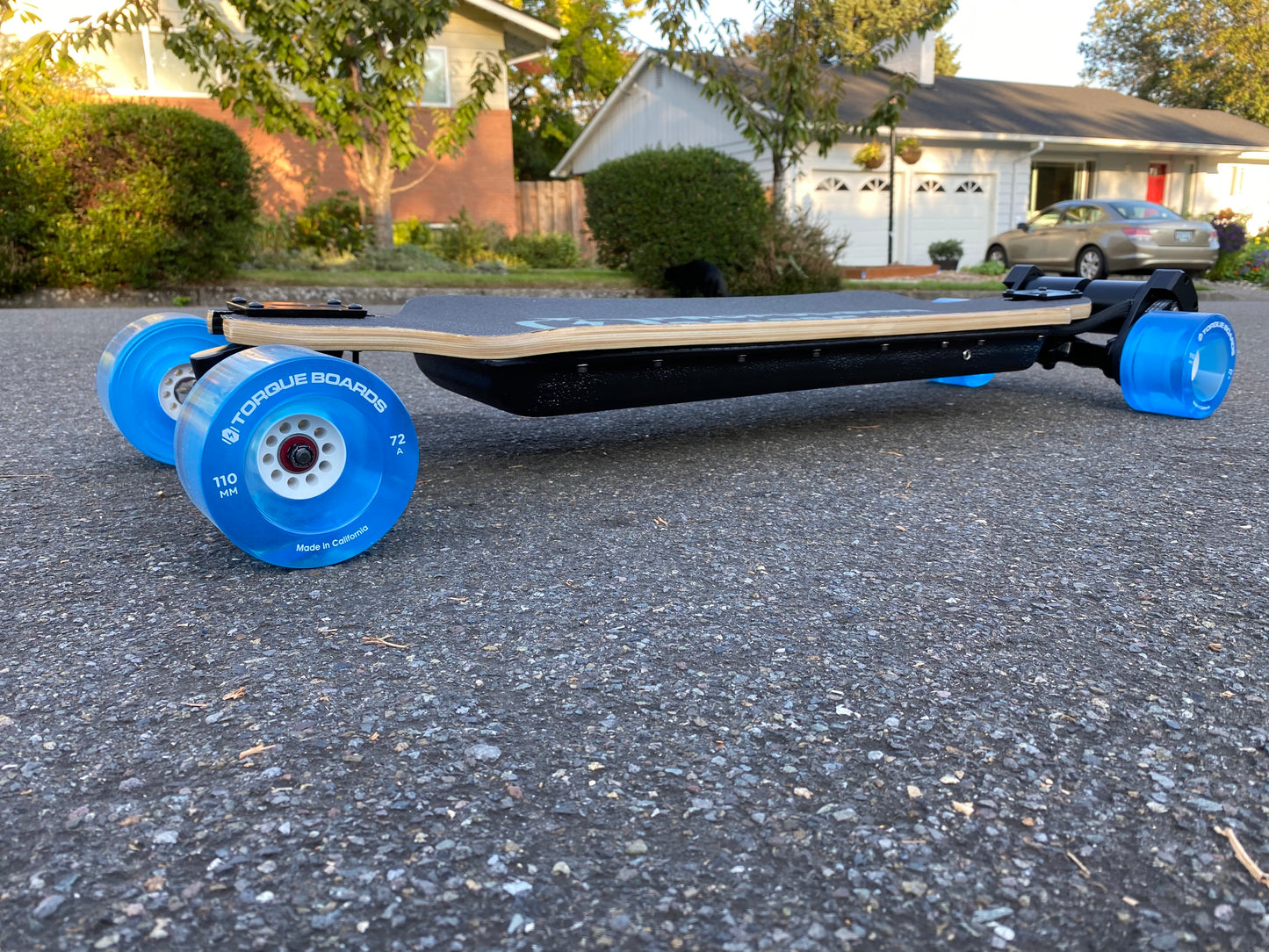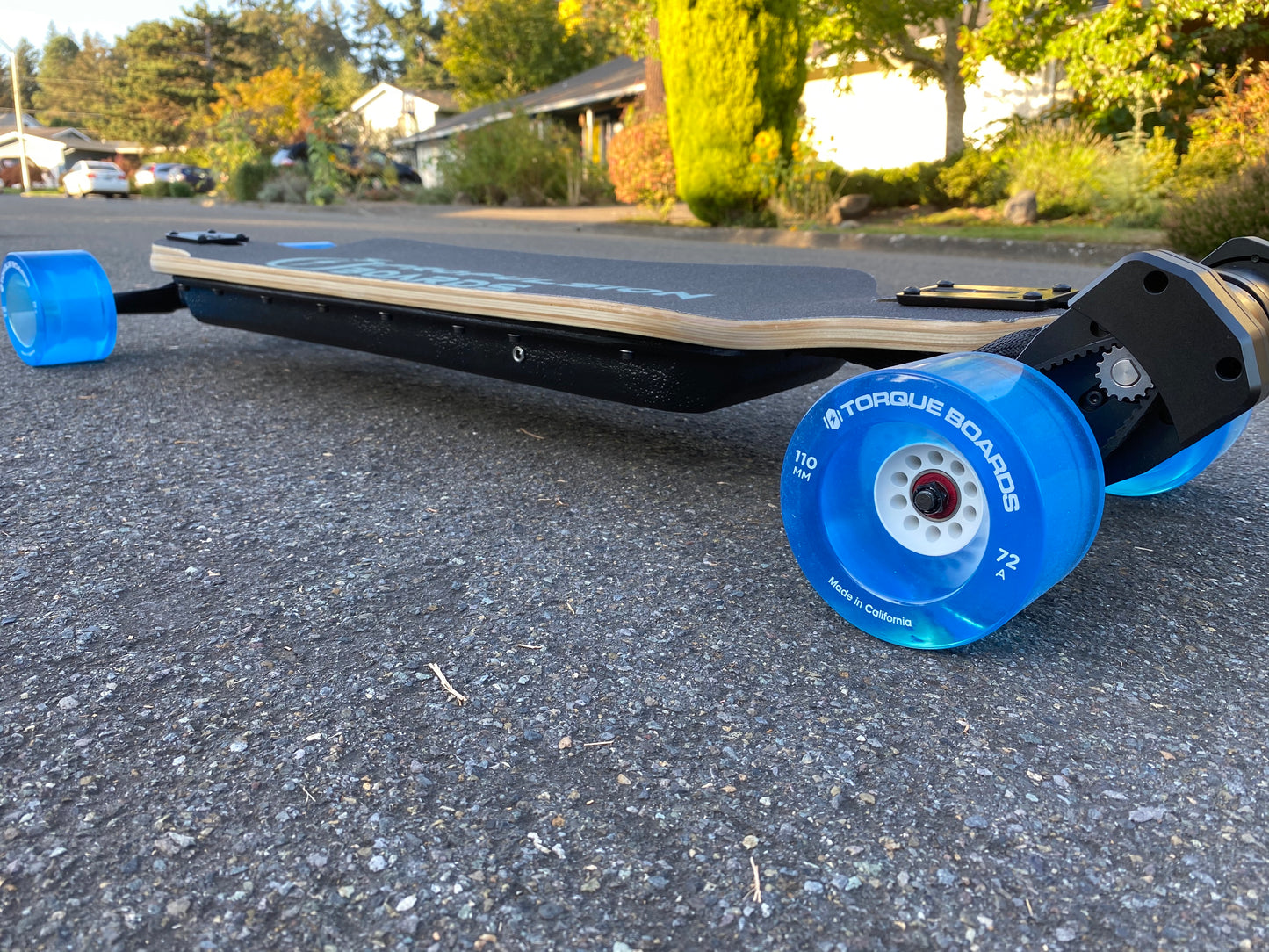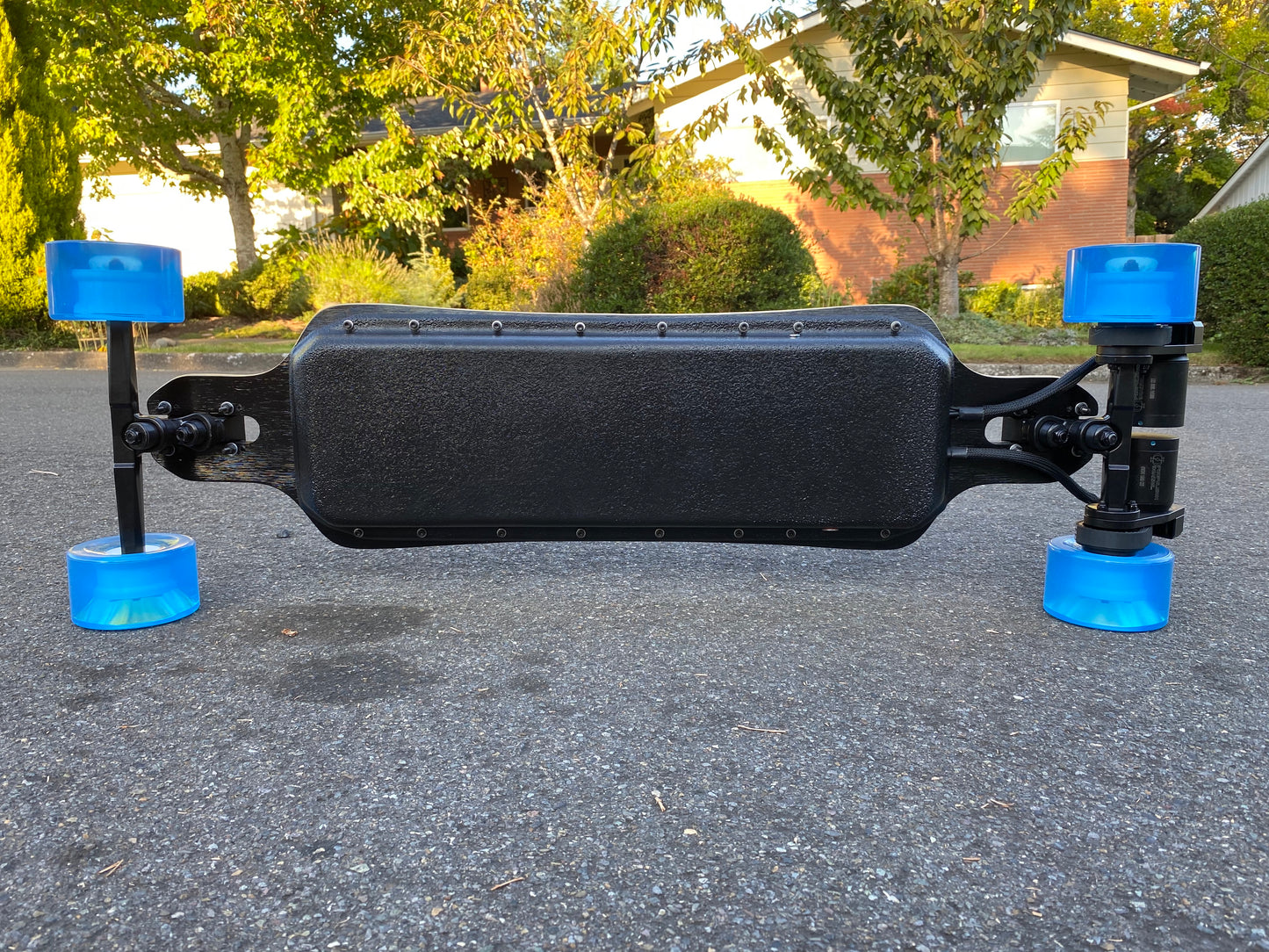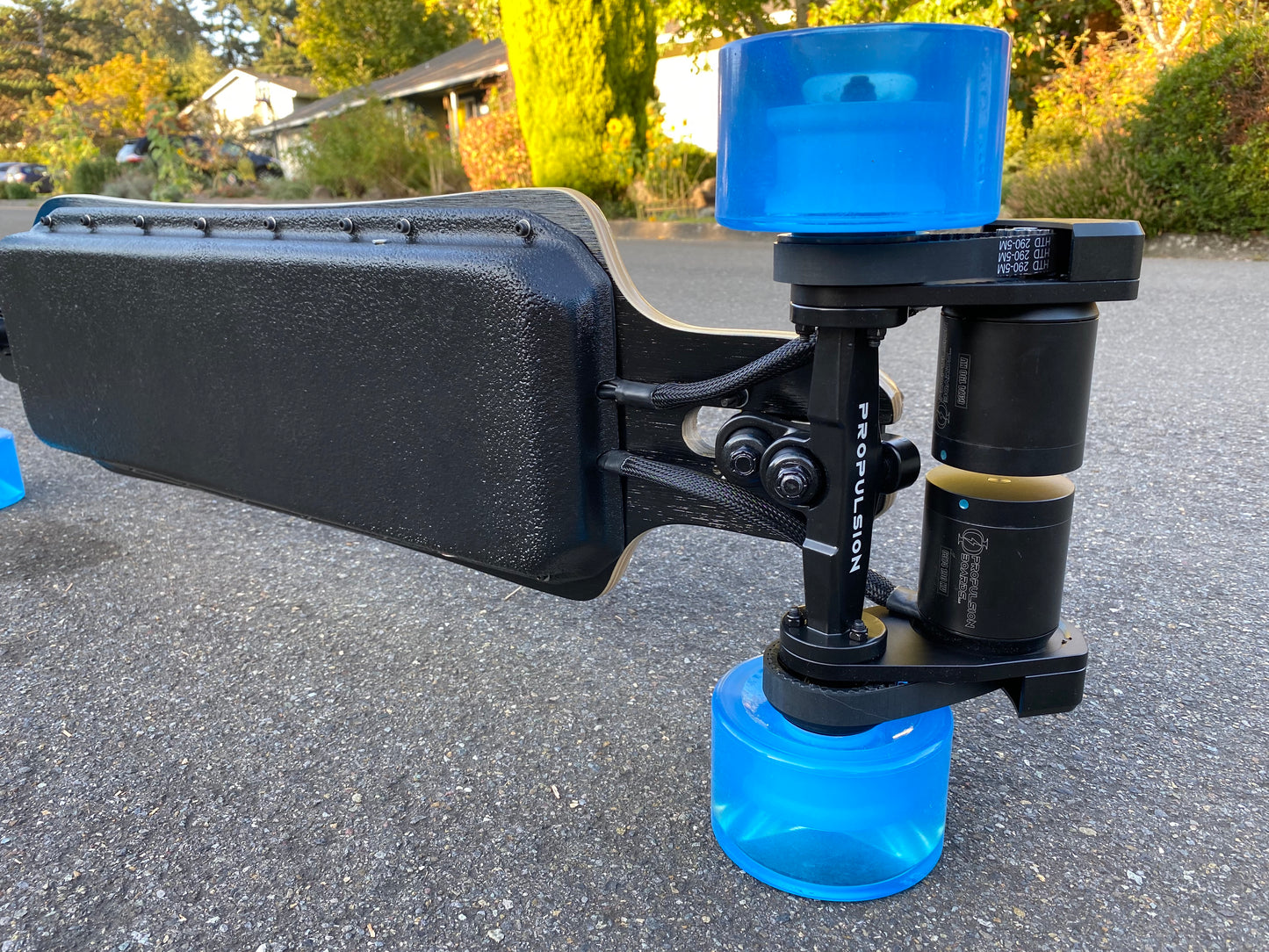 Demon 2.0
Best board I've ever owned!
awesome board, dead remote
I love the board! it has a lot of kick which I love - however! my remotes HUD has stopped working. Can I has replacement please? From what I understand, they can be paired with ease.
my 2.0 board
fun board. really like it however didn't care for the cheap battery box. I got one made out of aluniam. do love the power an using the power.
did learn that I suck at riding 35mph are faster because that's when I wreck. so be carful!! thanks for propulsion and their contact. I hope to soon see a board nicer for swapping wheels and longer range battery life. thanks again
So good I ate it…
Wear your seatbelts with this one friends, cause I ate it pretty hard on the lower setting. Even so, I've been using it for a couple days now and it's been working really well. The breaks are very sensitive, so it'll take some time getting use to if you've never had an electric skateboard before. So far, I don't regret anything!
Fast and furious 2.0
The Demon 2.0 is extremely fast and fun. The three speeds on the controller is a very good way to get used to the speeds of this board. The double king pin trucks are very good for carving but I found I needed to tighten the up to the max when attempting high speeds. The 110mm wheels are extremely effective when road conditions are at their best, any uneven surface or debris may cause accidents at high speeds as I have found out, so be careful (know your roads and your board). I have had my board for approximately a month and I have recently discover that placing 3mm high density foam between truck and board will improve the vibrations received from road surface (quick fix).